A breakdown of our Service Level Agreement terms and conditions.*
Transparency is very important to us. That's why we keep our System Status up to date and our incident history available for all customers to see. The below Service Level Agreement is in place for our Enterprise customers.
Priority levels of severity and responses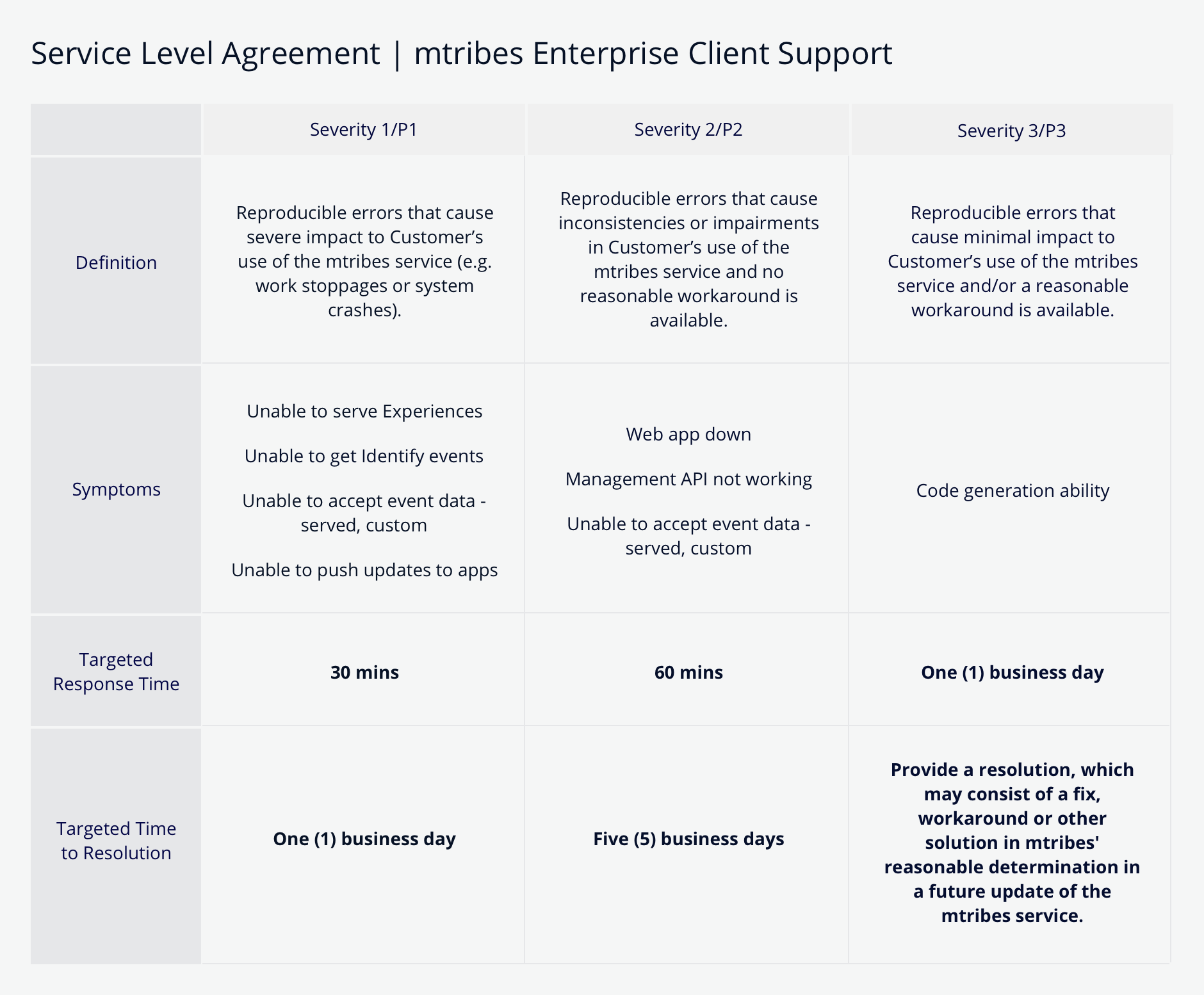 Updates
As our business evolves, we may change our Service Level Agreement. You can always view the most current version of our agreement by visiting this page.