How to sign up for an mtribes account.*
This article details what you need to create an account with mtribes and how to sign up for one.
Important to know
Here are a couple of important things to know before you sign up for an account.
You need a valid email address to be associated with your account. This is the email address we'll use to validate your account and contact you on.
Your mtribes username is unique and cannot be reused.
mtribes is a web-based application. You don't need to install or download software, but your web browser does need to meet our requirements:
Compatible web browsers are:
Web browser settings:
Make sure cookies are enabled in your browser so all parts of our application work correctly.
Make sure JavaScript is enabled so that all parts of our application work correctly.
Create your mtribes account
At the moment, you'll need to be invited to create an mtribes account. There are two ways to be invited:
By a colleague with an mtribes account who invites you to join their organization as a teammate. You'll receive an email with a link to Accept invitation. Once you accept this invitation, you'll be able to collaborate within their organization.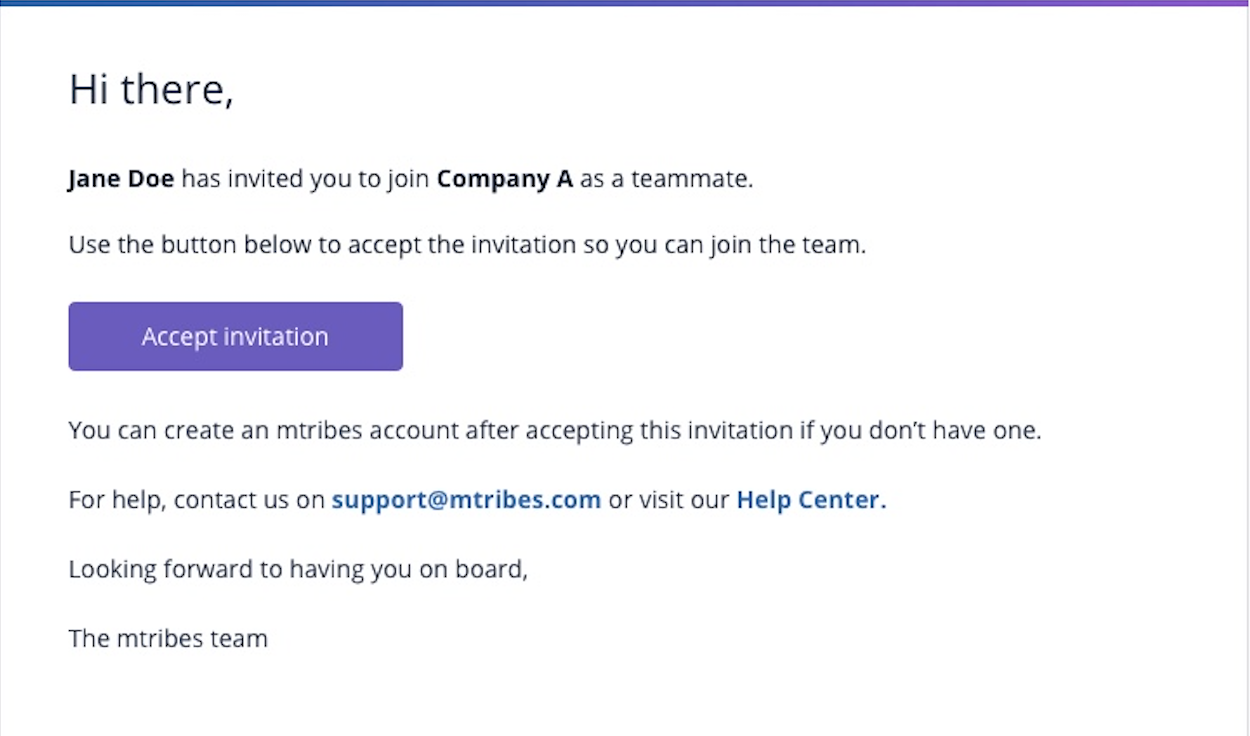 By an mtribes representative who will send you an email invitation. Once you follow this link and accept, you'll be able to create your own account and organization.
What to read next?
Learn how to set up your first organization or how to create your first Space.