Learn how to invite teammates to join your organization.*
This article defines teammates, and how to invite them to join your organization.
What is a teammate?
A teammate is a fellow member of your team. Administrators can invite teammates to join your organization and manage their access rights.
How do I invite teammates?
1. Sign into mtribes and open your dashboard
Sign in to your mtribes account and select your organization. Click on the mtribes logo and your dashboard will open up.
2. Send your email invitation
Hit the Invite teammates button in the top right-hand corner. Enter the invitees email address in the box, and select Make admin if you'd like to make this person an administrator.
To invite multiple people, enter all email addresses into the box, separated by a comma. If you select the Make admin box, all invitees will become administrators.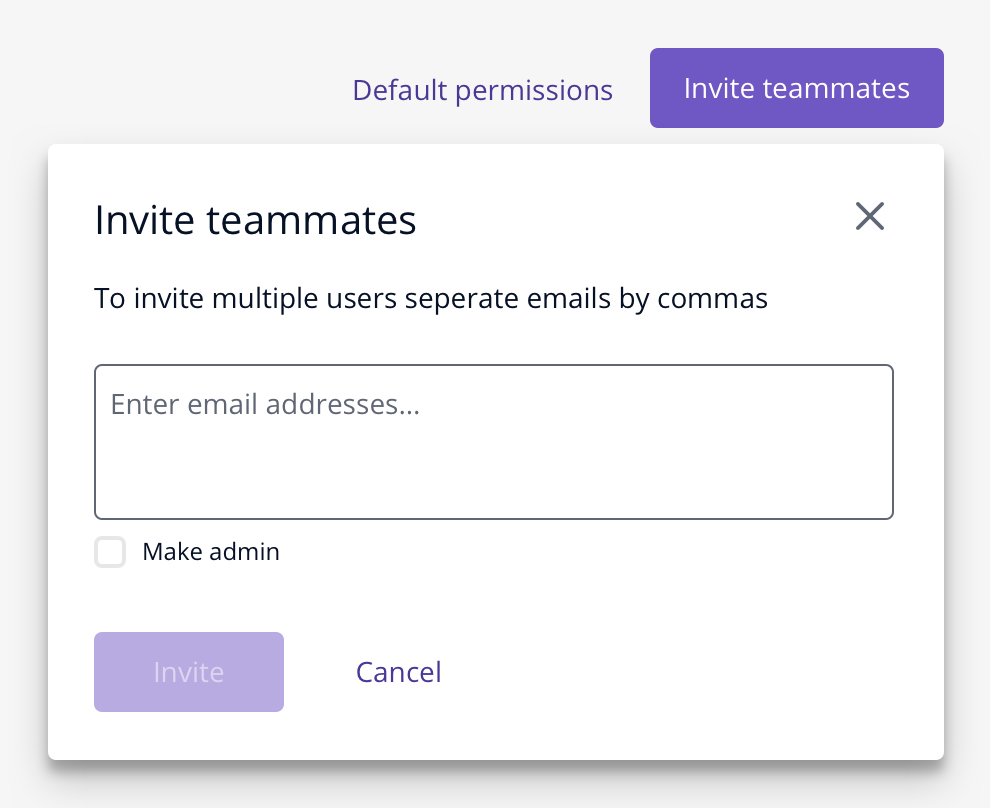 3. Email invitation received
Your invitees will receive an email containing a link button to Accept invitation. This link will expire after 30 days, and you will need to send a new invitation if they have not accepted during this period.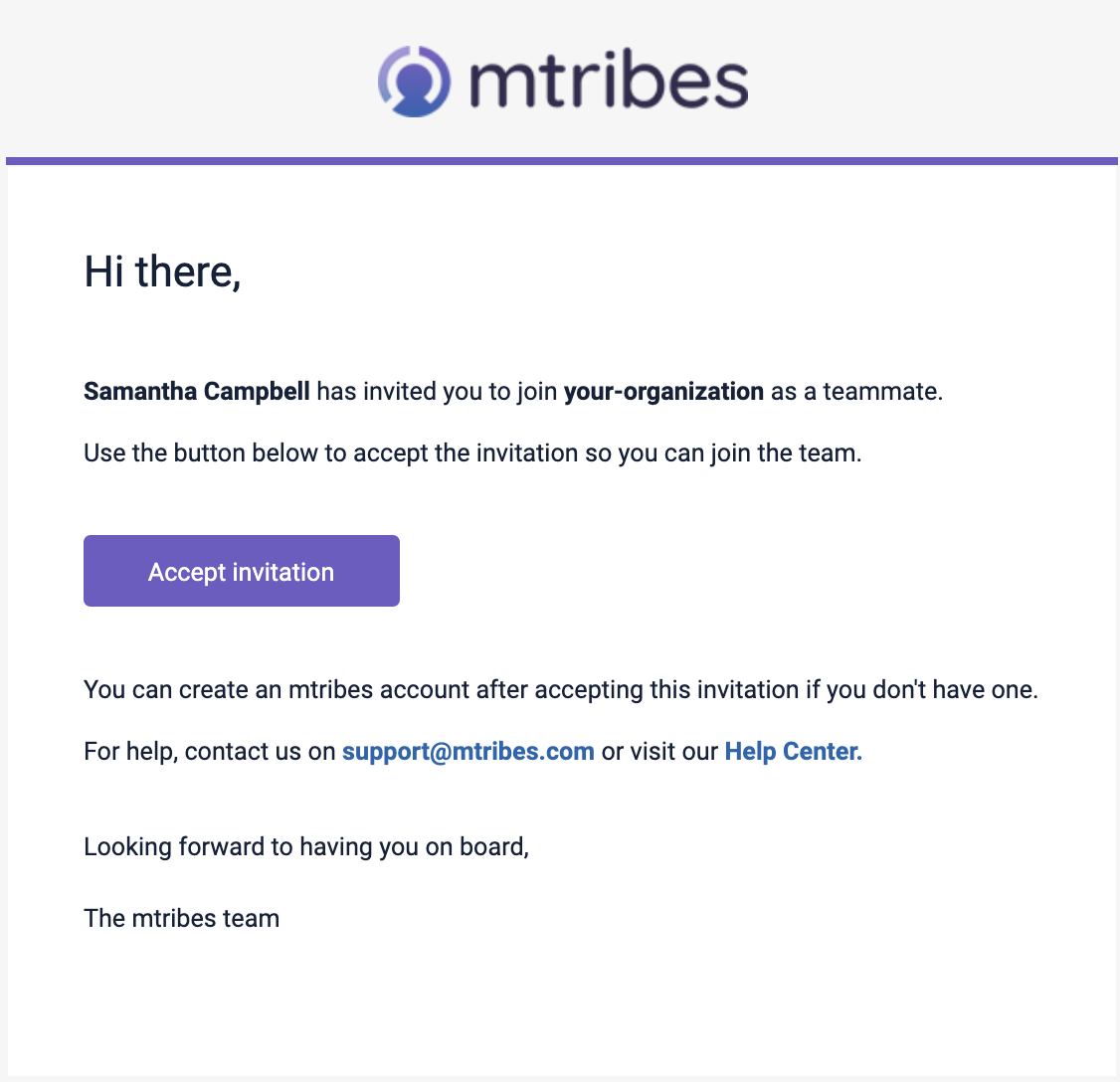 4. Manage your invitations
Would you like to resend an invitation, reactivate someone's status or perhaps revoke an invitation? Any administrator can manage user access on the teammate page, which can be accessed by clicking the profile icon on the navigation bar to open the user dropdown menu.
Your pending invitations are shown in the top right-hand corner of the page as a number in a dotted-line circle.
Once your teammates have accepted their invitations and are active users, they will be displayed at the top of your organization dashboard as a solid circle with an initial inside. A maximum of five circles will be displayed, with a sixth circle showing the remaining number of active teammates.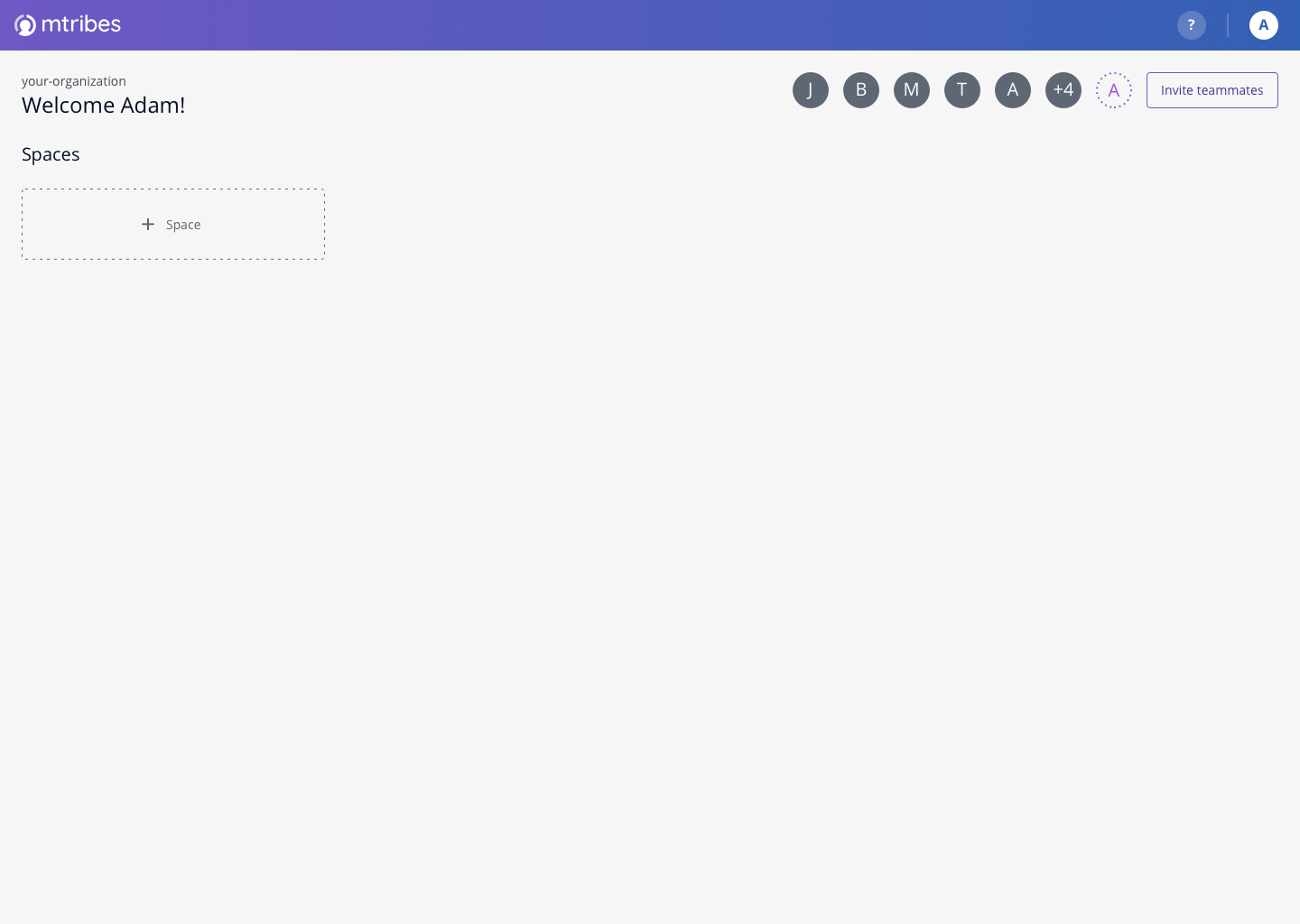 Next - Apply teammate permissions