Learn more about key user journeys in your platform.*
This article explains how to set up and manage your conversion funnel to track your audience along specific user journeys.
A conversion funnel can be set up to track specific user journeys. Set up your funnel to find out what percentage of your audience converts from one step to another. A user or visitor has converted if they've completed all steps within a 24-hour period.
How do I set up my conversion funnel?
Creating a funnel
To create a new funnel:
Go to your Space dashboard via the selector menu in the top left-hand corner of your navigation bar.

Scroll down the page until you see the section called Funnels.

Select the + Funnel button to create your funnel, you'll be taken to your funnel details page.

Name your funnel and select the Add step button to set it up.
Adding steps
For each step you add, you'll set up a target and event:
Select a Target (Collection, Experience, or Scenario) based on the granularity required for your use case.

Select (or search for) an Event to determine what action (clicked, viewed, etc.) a user or visitor must take in order to convert to the next step.
For example, if you wanted to track the sign-up flow of all users and visitors, you could select a Collection 'Menu - Pricing plan' as your Target. Alternatively, for a more specific funnel, tracking only those users who use your platform less, you could select the Scenario 'Pricing plan - light viewer'.
In both examples, you could select 'Clicked' as your Event to follow how many customers selected the pricing plan CTA in order to sign up to your platform.
Note: You can create a Custom event at this stage if there's not one that suits your user journey.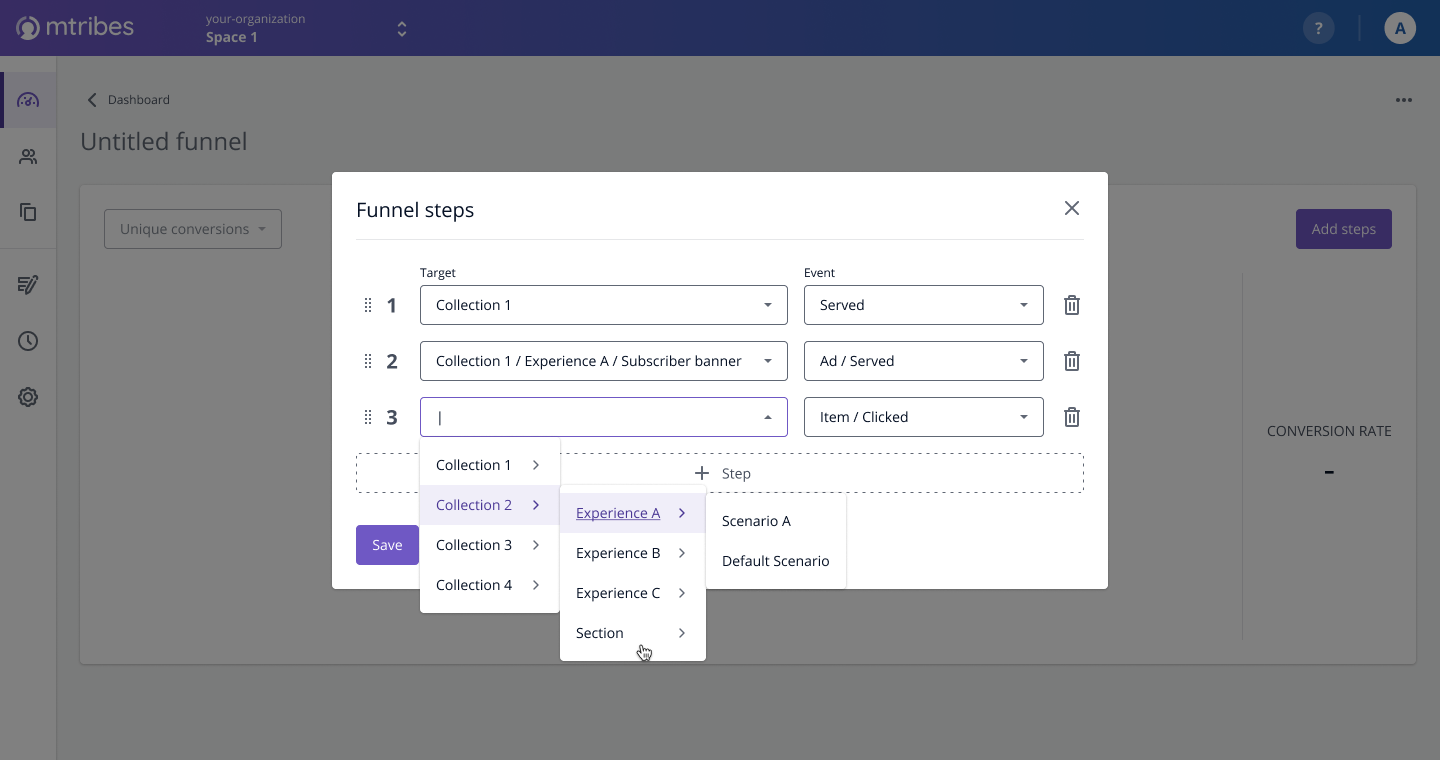 How do I manage my conversion funnel?
Once you've set up your funnel, user and visitor conversions are captured via the mtribes SDK, and data will begin to populate your Space dashboard. Following 90 days, per GDPR rules, we discard your user data.
Editing your funnel will reset its data. If you wish to keep your funnel data from the last 90 days, we recommend creating a new funnel. You will be asked to confirm before updating your funnel.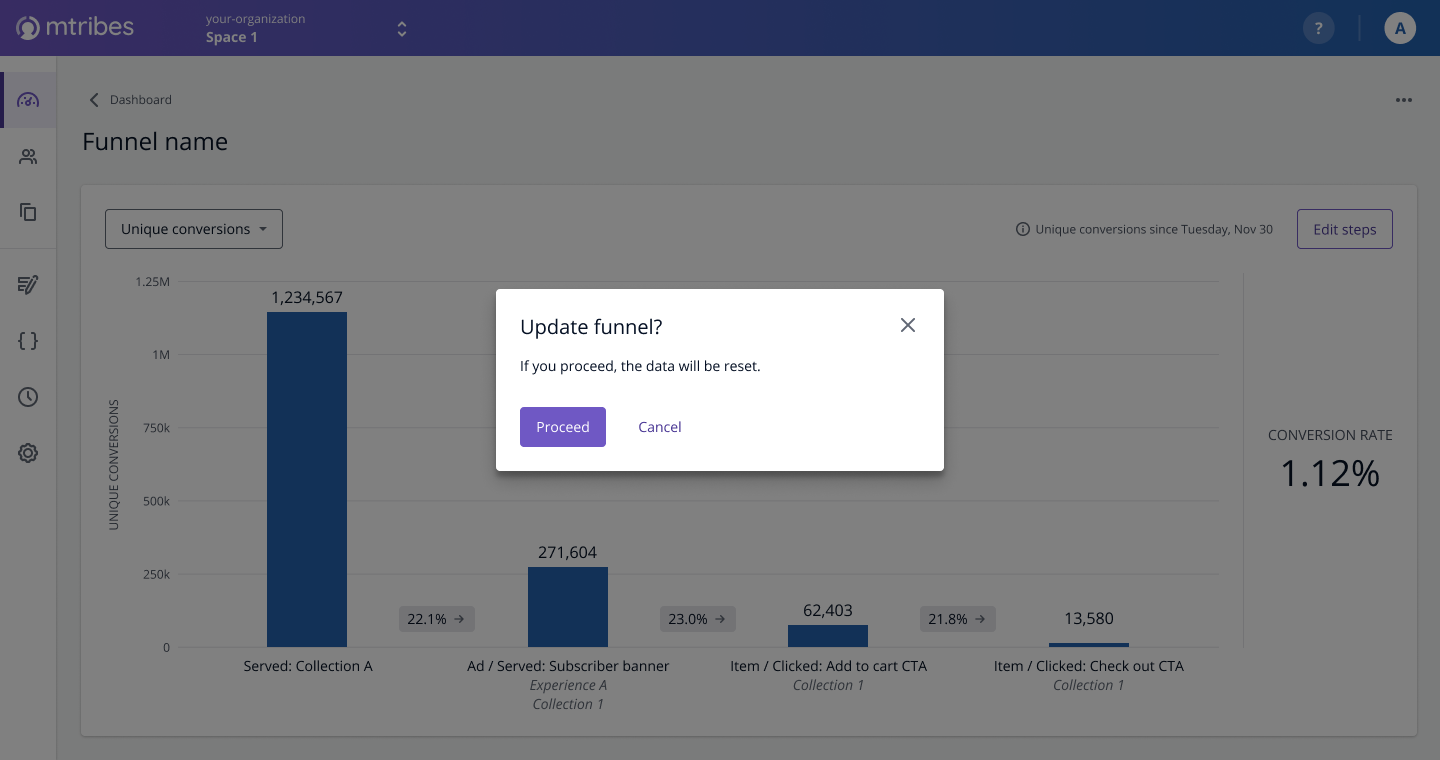 What happens if a Collection, Experience, or Scenario used in my funnel is deleted?
If a Collection, Experience, or Scenario used in one of your funnel steps is deleted, you'll receive an error message, and your funnel will stop collecting data. After 90 days, your user data will be discarded. This information cannot be retrieved.
What to read next?
If you're interested in user data, learn how you can export event data from mtribes to be stored safely in an Amazon S3 bucket or to be used in other data processing tools.