Find out how this feature can help you understand more about your audience.*
This article explains what a conversion funnel is, and how you can use a conversion funnel to track your audience along specific user journeys.
What is a conversion funnel?
A conversion funnel allows you to track specific user journeys throughout your app. Your funnel data will reveal how your audience navigates your platform based on the steps you set up.
Once you've set up your funnel, user and visitor conversions are captured via the mtribes SDK, and data will begin to populate your Space dashboard. We consider a user or visitor to have converted once they've completed all steps within a 24-hour period.
This video below explores our funnels feature. Follow your audience through key user journeys in your website or app, track what percentage moves from one step to another, and easily identify drop-off points.
Note: Conversion funnels are added per Space.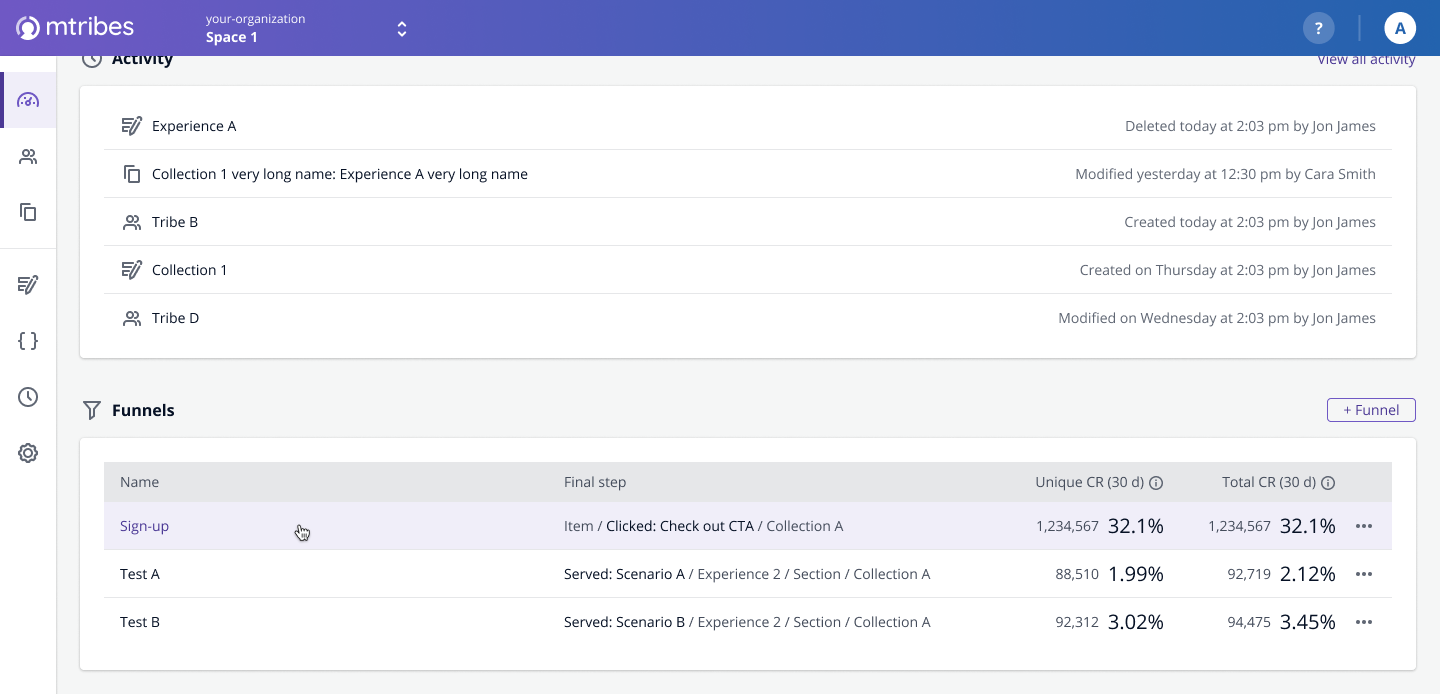 What can I measure with my conversion funnel?
You can create a funnel to follow very broad or very specific user journeys. For example, you may be interested in how many customers successfully sign up to your platform, or how many users consult your help center after receiving a specific error message.
After you've saved your funnel, your Space dashboard and funnel detail page will begin to track customer conversions. Your funnel detail page will display data from the last 90 days. Following this period, per GDPR rules, we discard your user data.
Your funnel will track the total and unique conversions of your audience, so you can gain valuable insights from your users and visitors.
Total conversions: The total number of times a user or visitor completed all steps within a 24-hour period in the last 90 days.

Unique conversions: The number of unique users or visitors who completed all steps within a 24-hour period in the last 90 days.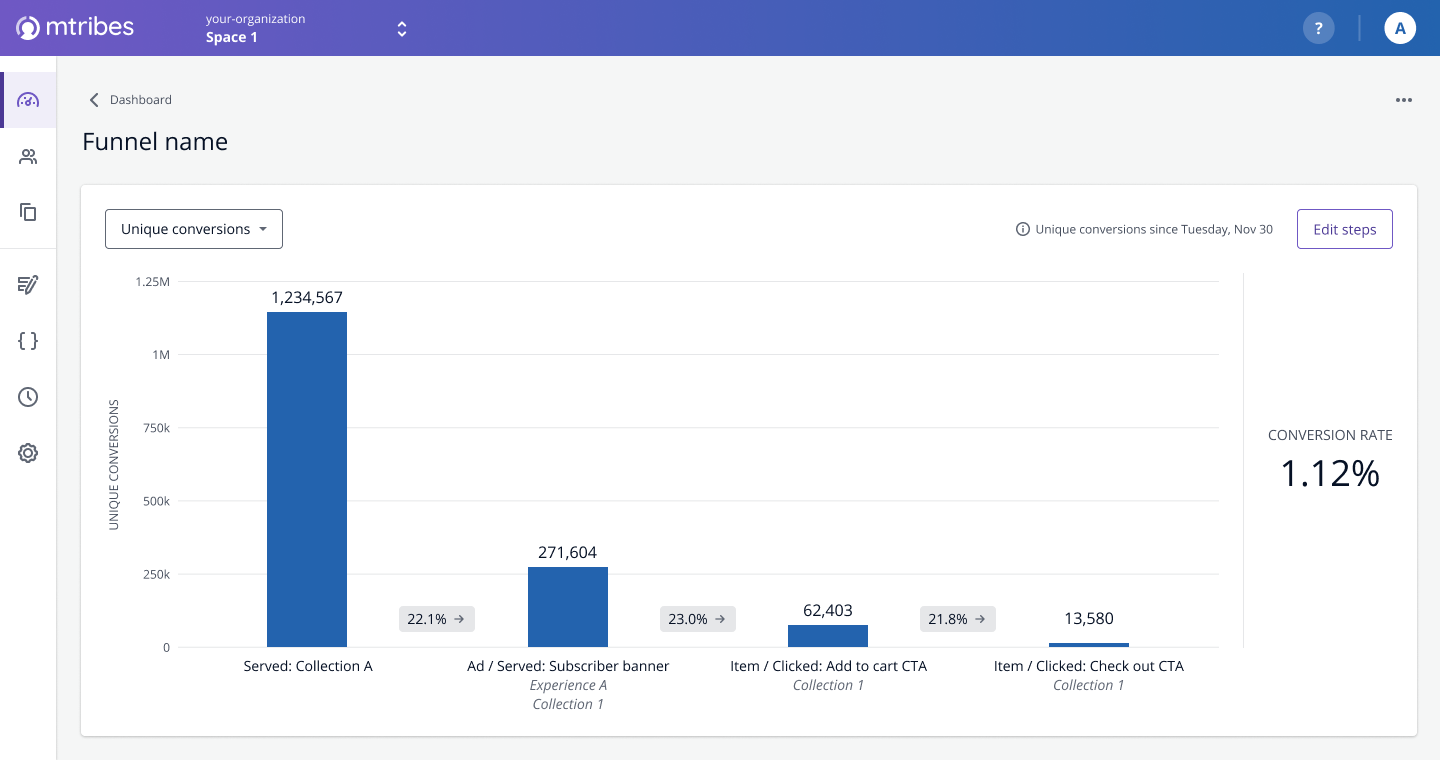 What to read next?
Next, learn how to set up and manage a conversion funnel so you can start learning more about your audience.