Insider tips on how to best use our Tribe parameter filters.*
Learn how to get the most out of Tribe parameter filters in this collaboration piece with Sophie McCormack, Product Owner at mtribes.
Understanding Tribe segmentation
Each Tribe you construct represents a targetable group of like-minded individuals. By learning the preferences of each group, and delivering content that meets their wants and needs, you can move toward delighting your audiences.
Tribe cards are a great way to visualize your Tribes. Imagine a deck of player cards, each card detailing their statistics, giving you greater understanding of your hand. With dynamic parameter filters, clever metrics and card customization, mtribes allows you to learn about your own players - your audience.
Getting the most out of Tribe parameter filters
We collaborated with Sophie, Product Owner at mtribes, to explore how Tribe parameter filters can uncover meaningful conclusions for your business.
Validate your business decisions
Setting the right parameters and filters can help you uncover your audience's behaviour, so that campaigns and promotions can be delivered with greater certainty.
In Sophie's words "The range of filters on mtribes allow businesses to set up their Tribes with the attributes or behaviour characteristics they care about, and they can trust mtribes to take it from there".
For example, by finding out the average session time of different audience groups, you can learn how quickly you must make an impression on potential customers and make the most of those minutes. Tribe filter combinations can be used to perform intelligent A/B testing and uncover insights. For instance, by using contextual property filters to identify customers in trial, you can target them to uncover what motivates them to stay on past their free period.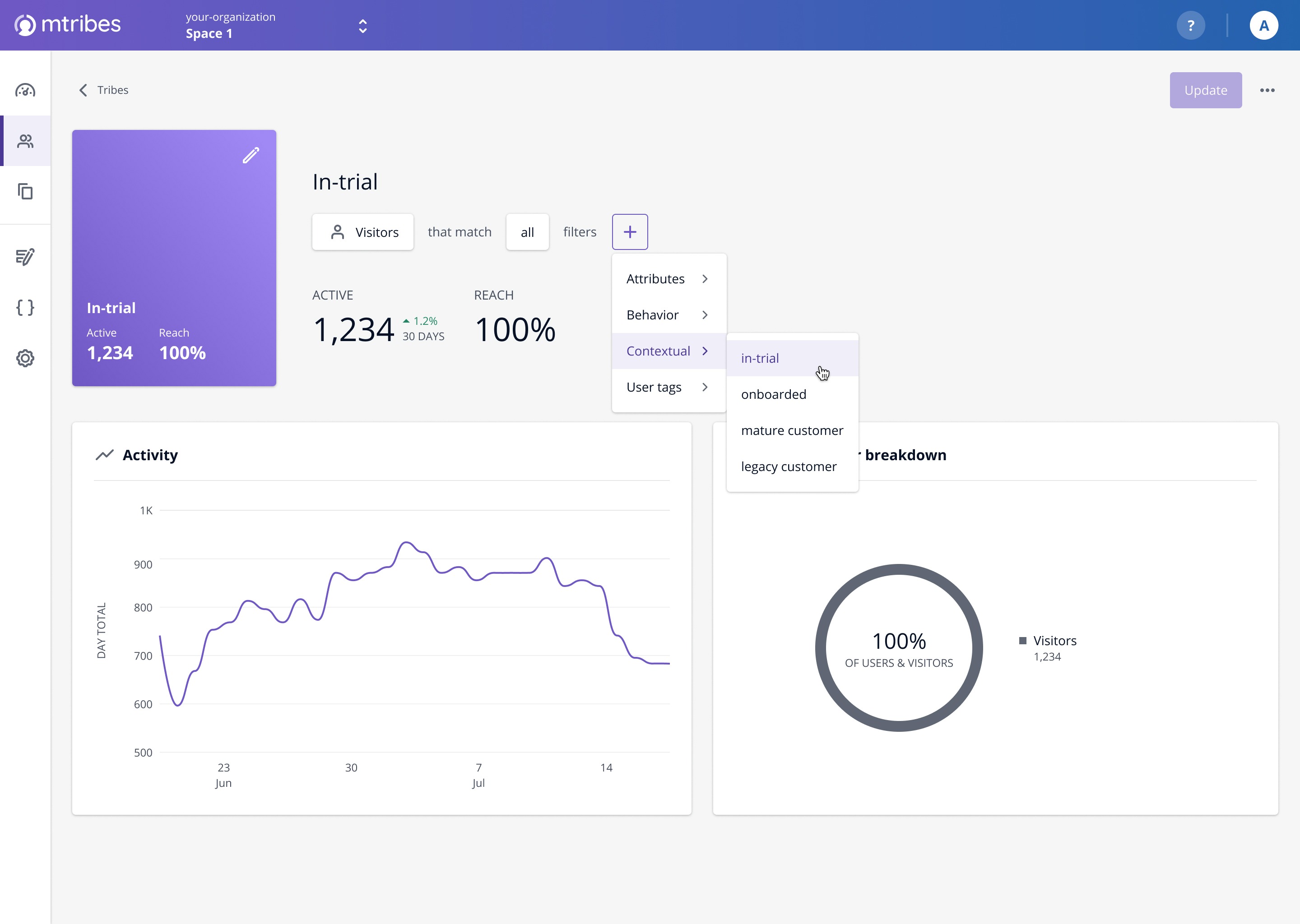 Maintain an up-to-date understanding of your audience
We've constructed our parameter filters dynamically, so that you can 'set and forget'.
Sophie puts it nicely: "...after you've chosen your filters, the Tribes can then just dynamically grow and shrink as your users move around and interact with your content."
Your customers love being kept up to date as much as you do. We suggest using our location filter to make sure your Tribes always receive seasonally appropriate content. Because no one wants a canoe when it's snowing...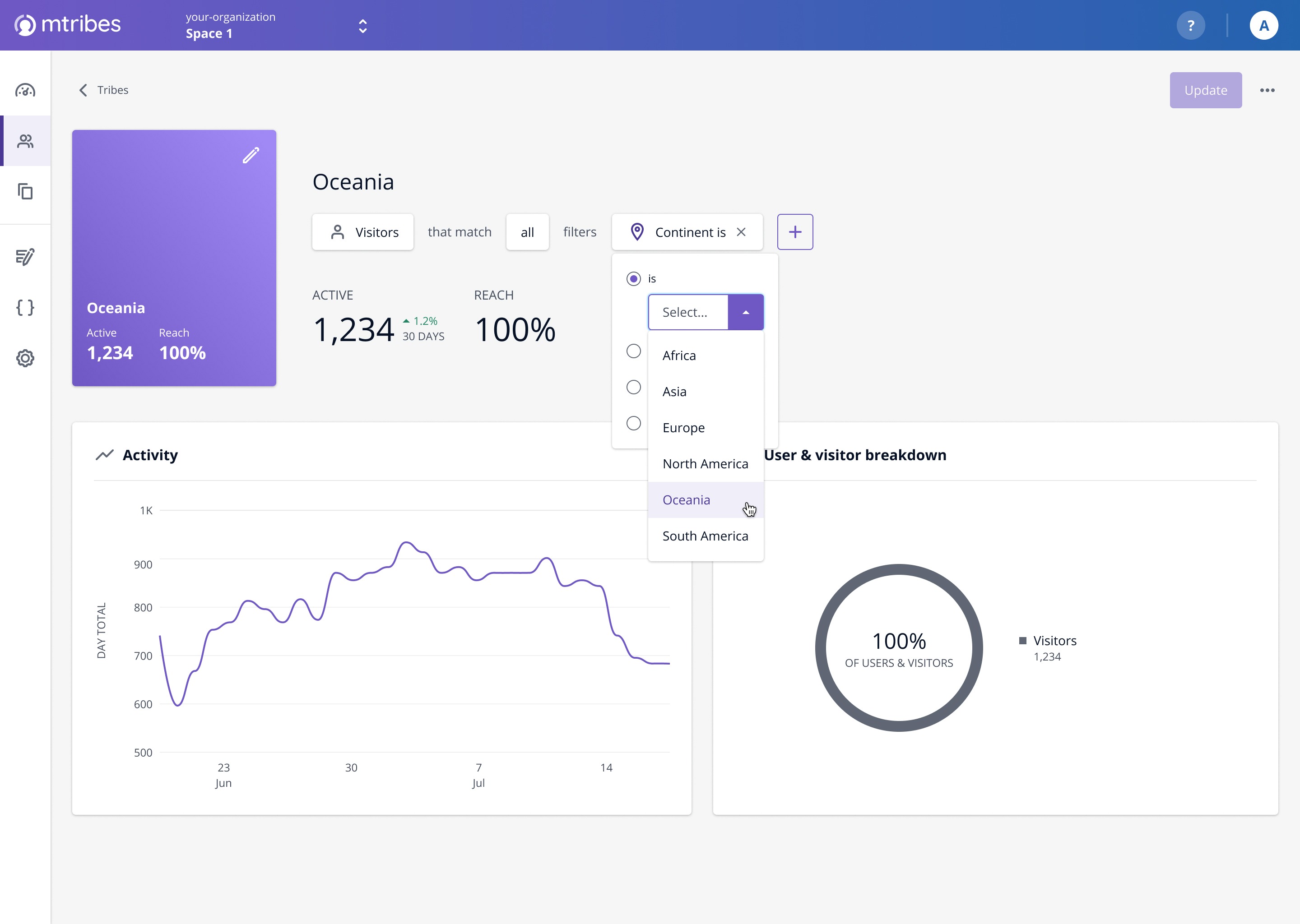 Deliver the level of personalization suitable to your business
Our Tribe filters for uncovering behavioural characteristics and audience attributes are extensive, and for good reason. We want you to be able to deliver the level of personalization that suits your business. With the potential to track your audience on so many parameters, we asked Sophie when this becomes too much.
She responded "...if someone is collecting data to make your experience better, I think customers in general will appreciate that".
The any/all filter is particularly powerful for offering very specific or very broad personalization. When switched to any, your Tribe will include customers who meet any of the filters selected. When switched to all, your Tribe will only consist of audience members that meet all criteria.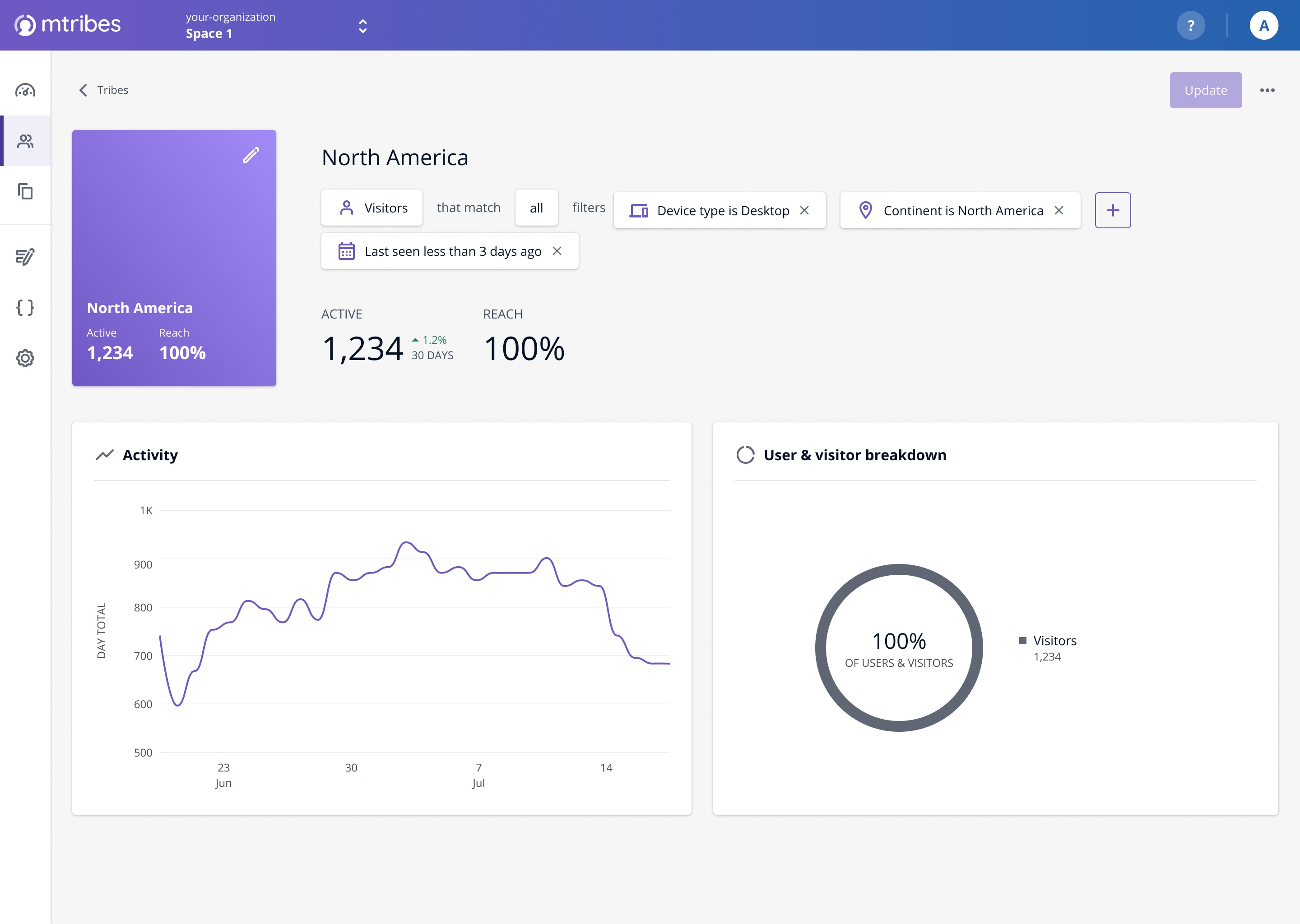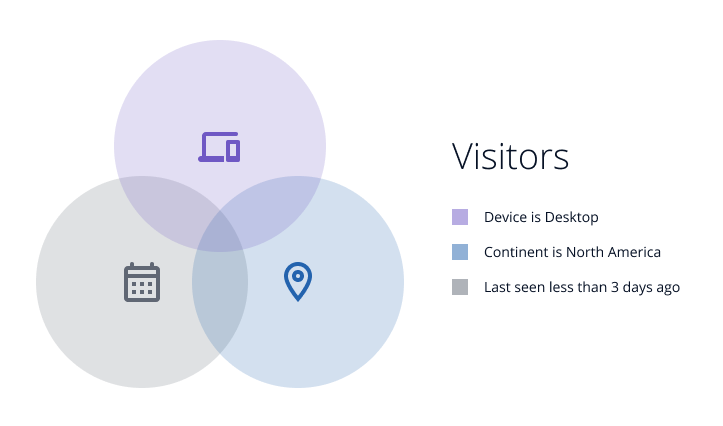 For example, the results of a campaign delivered to a Tribe of visitors that match all filters device is desktop and last seen less than 3 days ago and continent is North America, will differ vastly to targeting any customer that uses a desktop, anyone who has been seen less than 3 days ago and any audience members that are currently on the North American continent.