Find out more about setting up a recurring schedule for your Scenarios.*
In this article we explain how to set up a recurring schedule for a Scenario.
What is a recurring schedule?
A recurring schedule serves your event on a regular basis, for example every weeknight from October through December. By adding a recurrence to your Scenario, you can have more control over your targeting and deliver campaigns more conveniently.
How do I set up a recurring schedule for my Scenario?
To add a recurring schedule to your Scenario:
Select your Scenario, and open the Targeting tab.
Scroll down to find the Schedule section, and click Recurring.
Specify a timeframe for your recurring schedule by choosing a Schedule start and Schedule end. If you want your recurrences to repeat indefinitely, skip this step.
Select a Recurrence start and Recurrence end to determine when your audience will be served your Scenario. The recurrence start and end must occur within the Schedule timeframe, if specified.
Publish the Scenario to commit your changes.
Note: A maximum of 5 recurrences can be applied.
What happens if I switch my Scenario back to a one-off schedule?
If you switch from a Recurring to a One-off schedule, your Scenario will be served to your audience between the Schedule start and Schedule end.
Note: Your recurrence time settings will be automatically saved in case you change your mind or wish to resume a recurring schedule.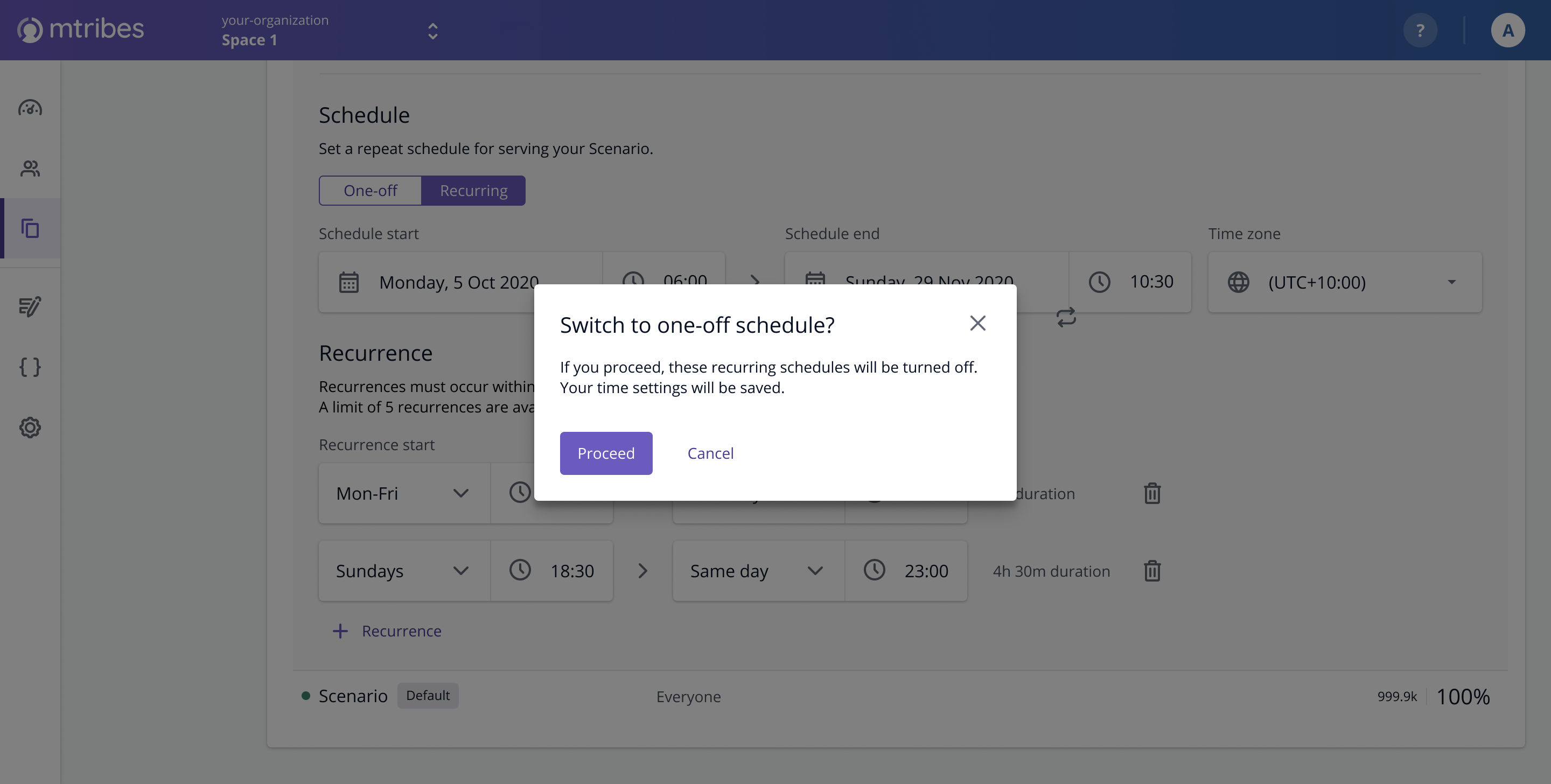 What to read next?
Learn how to create personalized experiences to target audience segments with custom Scenarios.