Learn how to visually personalize your Tribe cards.*
This article discovers how to give your Tribe cards a little flair and personality with a themed wallpaper, bespoke color background, or relevant logo.
What's a Tribe card?
A Tribe card is a visual summary of the size, activity, and rules of a specific Tribe. Every card can be themed to represent the personality of the Tribe.
How do I customize a Tribe card?
From your Space dashboard, open the Tribe details page using the vertical navigation on the left-hand side of your Space dashboard. Select a card and click to open the Tribe details page.
Open the card editor
Hover your cursor over the card, and click on Customize to open the card editor. A pop-up screen will open, displaying the following three tabs: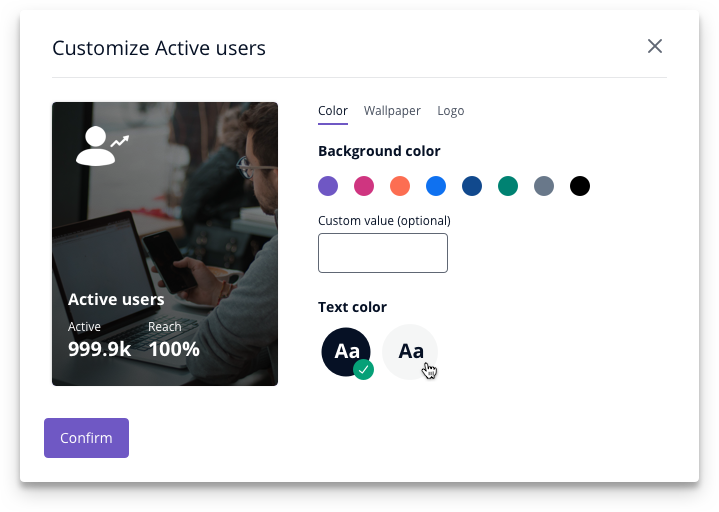 Customize color - change the color of your card using one of our preset background colors. Or enter a Hex color code into the custom value field for a specific color. Opacity is applied when a background image is present, and full color is applied when there is no background image. You can also choose between black or white text color.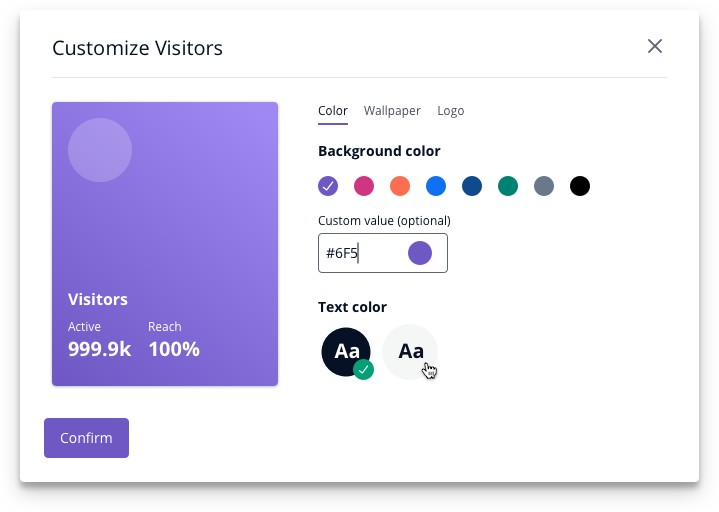 Customize wallpaper - upload your own image as wallpaper for your card. The platform accepts PNG and JPEG formats, and the maximum allowed size is 8MB. If you don't have your own suitable imagery, try using our free stock image library integrated with Unsplash. Just enter a search term into the search box and hit enter to see a variety of options. Easy!
Customize logo - choose from two layouts for your card, then upload your logo in a PNG or JPEG file. The maximum size allowed is 8MB.
Next - Experience templates