What's the difference between contextual properties and user tags?*
This article details the difference between contextual properties and user tags when setting your Tribe rules.
Configuring Tribes
When setting up your audience Tribes, you can configure and apply segmentation rules. These allow you to track and measure audience-specific activity and performance. There is a broad range of parameters available to apply as filters, and conditions can be set to further refine segmentation. These parameters include contextual properties and user tags.
What are contextual properties?
Contextual properties are unique user traits organically identified during the runtime of your app. They are transient, only available during the active session, and may vary per device.
They can be changed mid-session, and are not stored long-term. This is also to avoid storing potentially sensitive GDPR related data in our system.
However, while the value of the contextual property is not retained, the aggregated historical data for Tribe rules is retained for calculating 30-day Tribe activity metrics (e.g. number of customers who matched a specific value).
Examples of contextual properties are:
Subscription type: Gold
Promotion type: Christmas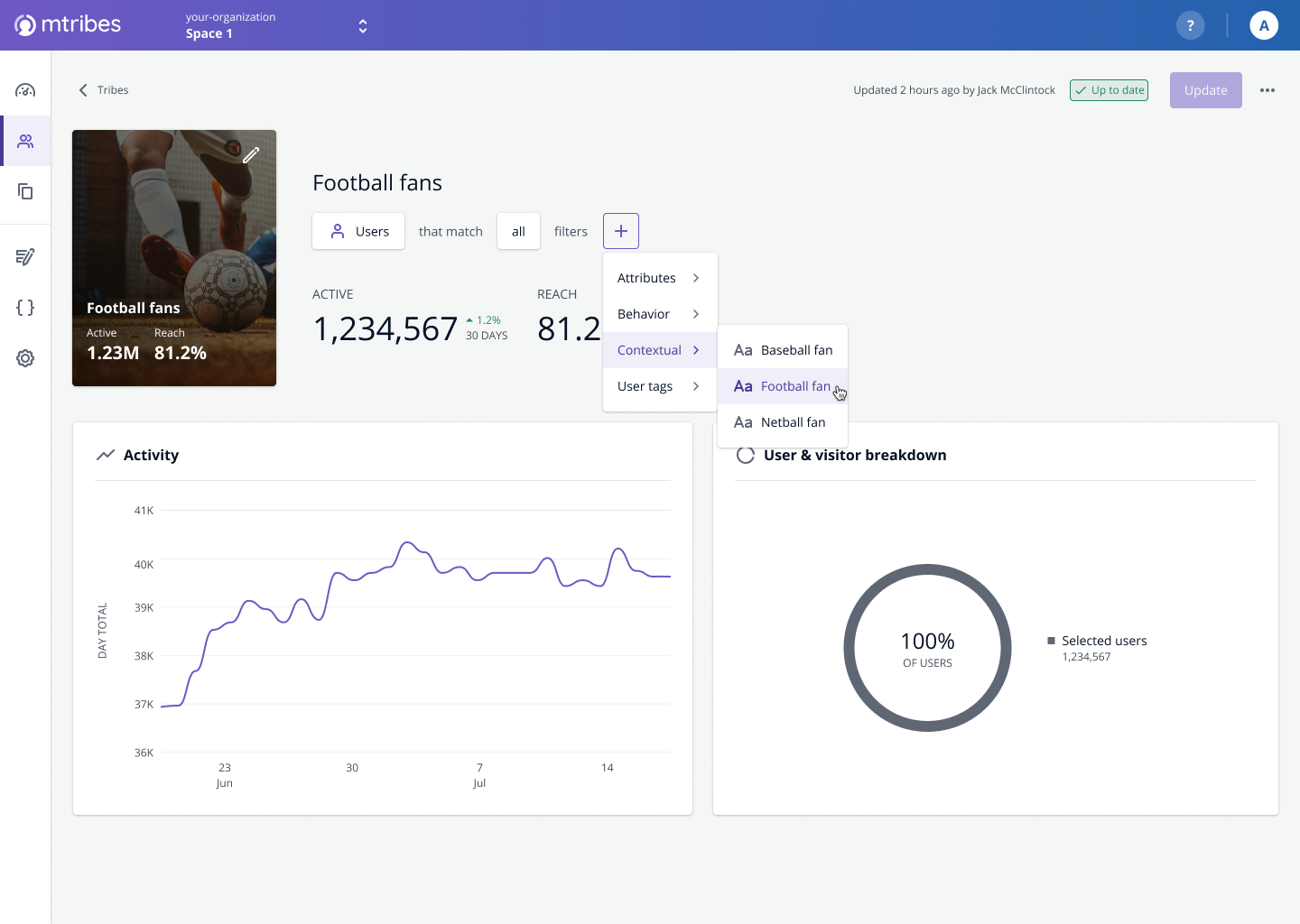 What are user tags?
User tags assign a set of tags to each user. They make it possible to synchronize existing user segmentation from your CRM or other location with mtribes. User tags are persistent to the user, do not vary across devices, and can be used to create and target Tribes.
User tags can be ingested through our Platform API or entered manually. Ingesting user tags is ideal for bringing your existing user segmentation into mtribes, and is typically the best method for large amounts of user data. Adding tags manually is well suited for testing purposes and is not typically used for large amounts of user data. Tags can be created, targeted, and then deleted to gain customer insights.
Examples of labels are:
Football fan
Customer in trial
Payment method expired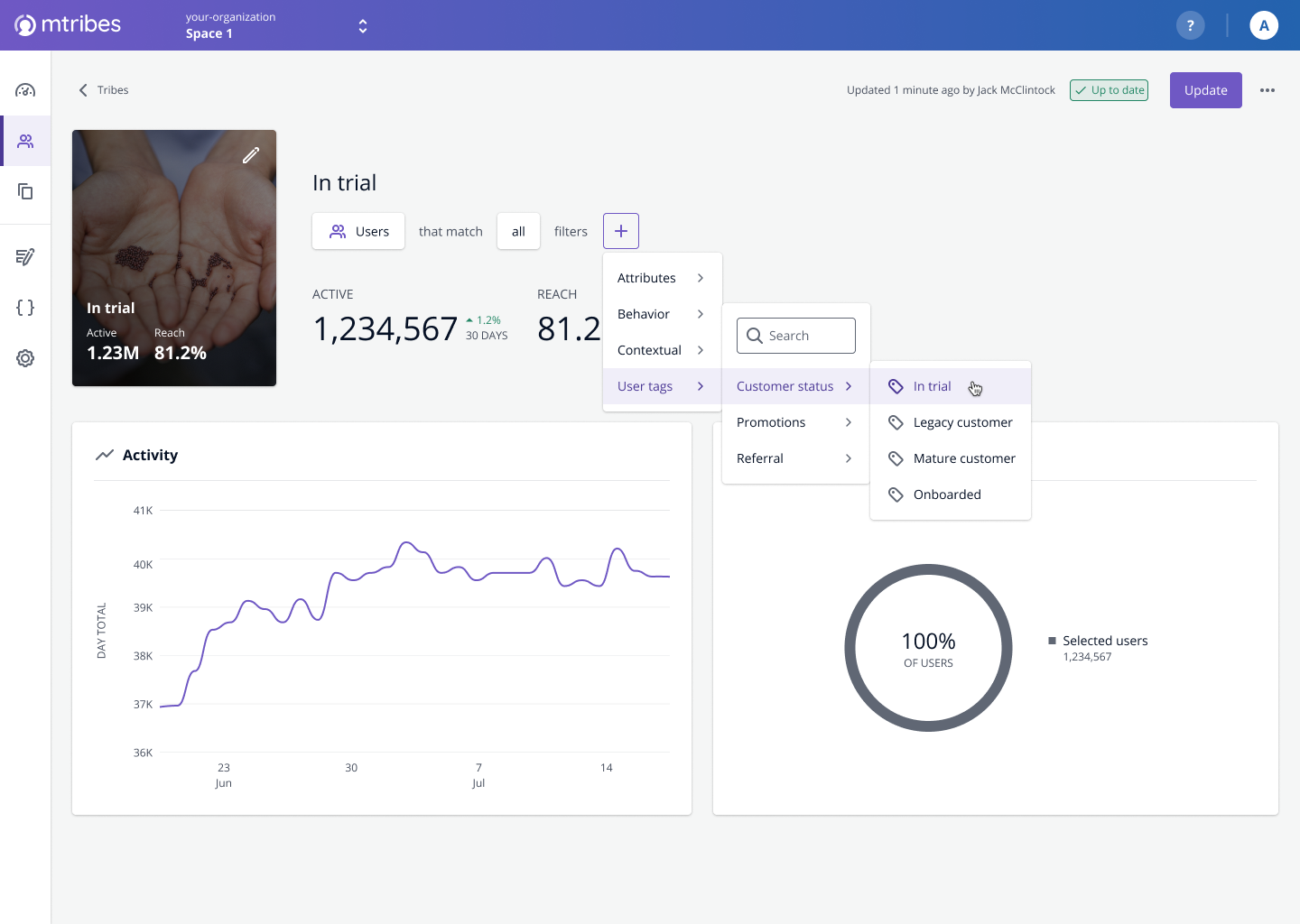 What to read next?
Learn how contextual properties and user tags can be used to configure Tribes.