Uncover new opportunities with our 'Tribe of the week' feature.*
'Tribe of the week' is a feature that displays which Tribes were most active during the past week. Learn how you can use it to uncover new opportunities for your targeting.
What is the 'Tribe of the week' feature?
During your targeting activities, Scenarios are scheduled and served to specific Tribes. This activity is displayed on the Scenario dropdown screen, located under the Activity tab.
'Tribe of the week' displays which Tribes were most active in the Scenario over the past week. This may include Tribes that weren't specifically targeted but contain the same users/visitors.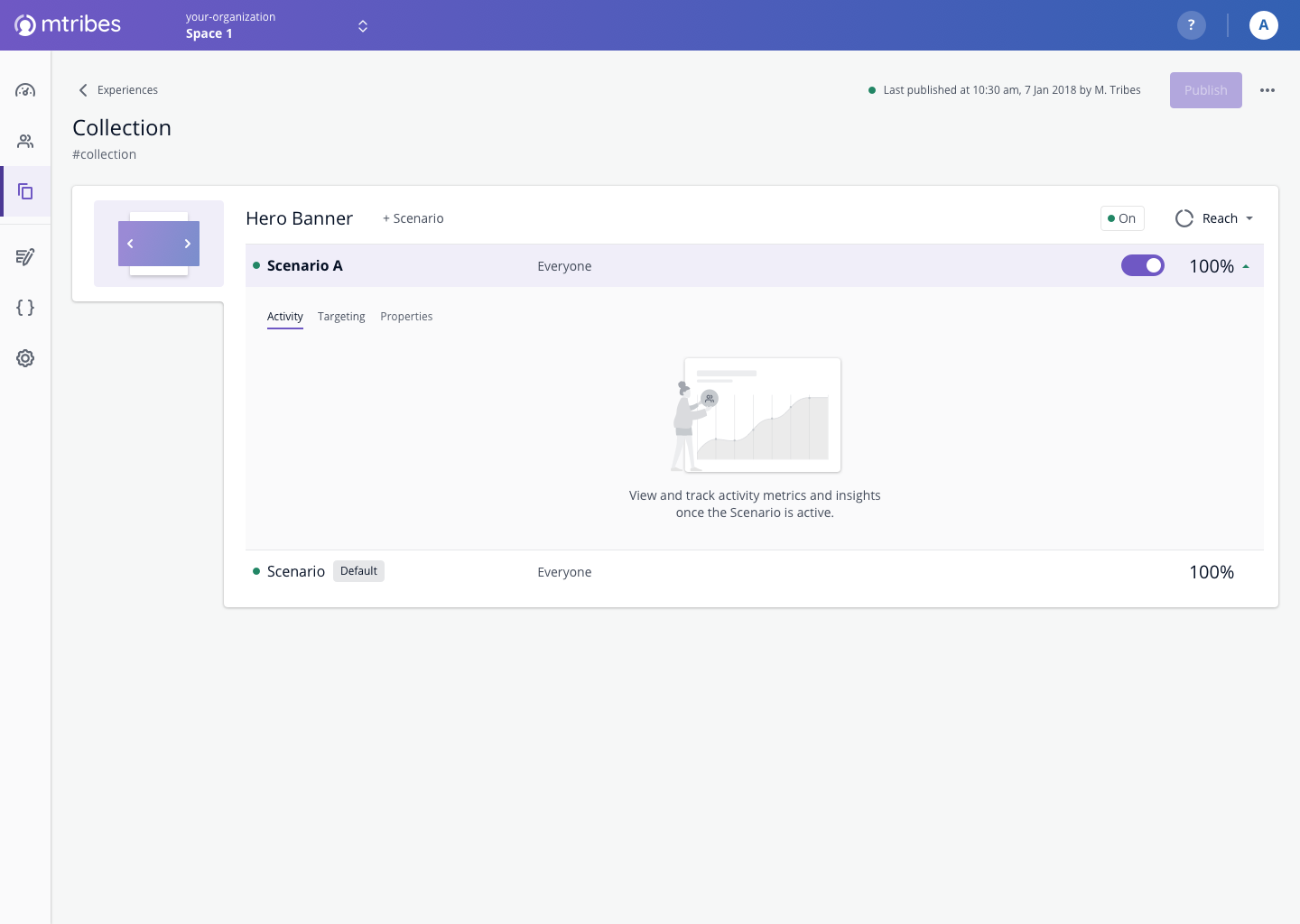 How is this data displayed?
This data is displayed as a graph showing all relevant Tribes. The data is based on users who were served the Scenario in the last 7 days, and on the conditions you applied when configuring your Tribes. The performance is shown as a percentage of the users/visitors in a Tribe.
Purple line – indicates the Tribes you specifically targeted with the Scenario.
Blue line – indicates other Tribes containing the same users/visitors as the Tribes you targeted.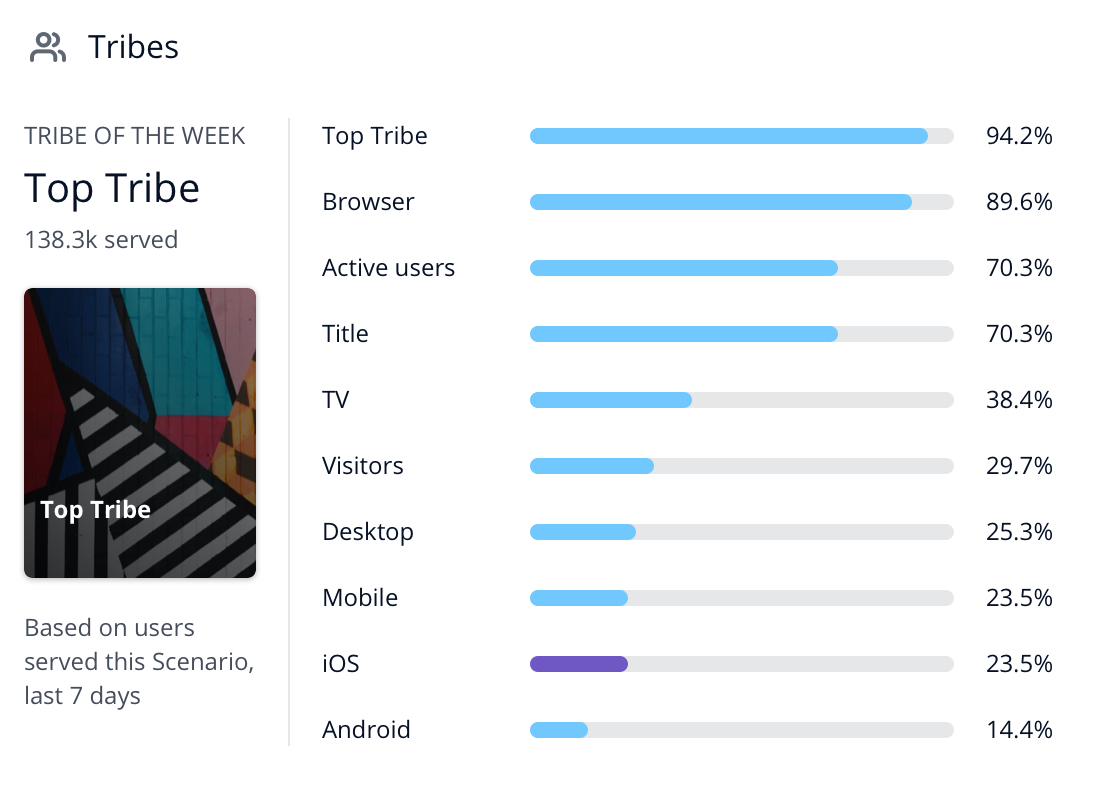 How does this data help me?
By showing you how your Scenario performed against non-targeted Tribes, this feature essentially uncovers new audiences for you to target.